Do Air Purifiers Help With Allergies?
Sneeze a lot when you're at home and still can't pinpoint the cause? Maybe is a little bit of everything. We all know allergies can come from anything from food, plants, insect, to even a viral infection. While consumables goods are still manageable, airborne allergens are a lot harder because it is undetectable. An air purifier is the next best thing to tackle all kinds of allergies that you would be exposed to at home.
Short answer
Air purifiers work for all types of AIRBORNE allergies.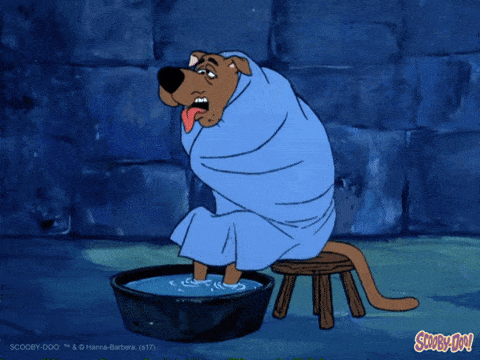 What Is Causing My Indoor Allergies?
Your allergies could be caused by one or more things. An allergic reaction happens when our immune system is overreacting to harmless substances. In some cases, we might be able to pinpoint what triggers the allergies but isolating the allergens one by one. Most of the times it is impossible to do so as there are too many factors to account for. Still, is good to know what types of allergens are out there so you could prep yourself.
Here are the most common indoor allergens in a household.
Pollen (from plants, grasses, trees, weeds)
Mold/ Mildew
Pet dander
Bacteria/ Viruses
Smoke and Odor (from cooking, cigarette, chemicals)
Food
Latex (including the smell)
Cockroaches/ Insects
Screening through the list, I'm sure you definitely encounter at least 3 of the culprits above. Other than the bottom 3 food, latex, and cockroaches, everything else can be removed by a HEPA air purifier. With only one condition, the allergens must be airborne.
Do Air Purifiers Really Work For Allergies?
An air purifier can relieve allergy symptoms by removing all the airborne irritants. Without the irritants to breathe into, there would be no sneezing, cough or even fever to begin with. Notice we used the keyword AIRBORNE earlier? If the allergens for example dust has fallen to the ground, drapes, or bed, there is nothing an air purifier can do. The allergens will remain there until it is clear away or stir back up in the air. That is why you need to keep the air cleaner running 24×7 so it can capture any disturbed particles.
The Right Type of Air Purifier
In general, there are 8 different types of air purifier in the market. Some of them are OK like UV light but a few are complete rubbish. To make it easy for you, we suggest going straight for a mechanical air purifier with True HEPA filter. It is safe, proven, and very effective against all kinds of allergies including germs. The filter will be able to trap at least 99.97% of the microscopic allergens as small as 0.3 microns. Picking a HEPA air purifier would cover seasonal allergies throughout the year.
Choosing the Right Size Air Purifier.
Once you have decided on a HEPA air purifier, It's time to choose the right size air purifier for a room. First, calculate your room size by multiplying length with the width of a room. You could go further by multiplying the ceiling height but through our experience, the outcomes are more or less the same. To recap, here are the room volume calculation.
Length x Width x Ceiling height = Room size
The reason we need to know the room size is to make sure the air purifier has enough power to cover the entire room. Remember, the more airflow juice it has, the faster it can remove the airborne allergens in the air. There is no point in getting a small air cleaner if it cannot cover the entire room. With the figures, we can pick the right air purifier through the purifying coverage or CADR. Keep in mind that the numbers given by the manufacturer are based on one air changes per hour (highest fan speed). Realistically, if you are constantly running the air purifier on a lower speed, you might need to consider a bigger coverage to balance things up. You can learn more about the room size calculation and choosing the right air purifier here.
What Else Can I Do To Make My House Allergy Free?
An air purifier by itself would not be sufficient to get rid of your entire home allergens. You will need to vacuum frequently to clear out all the ground dust and debris. Carpet and mat are notoriously known to attract germs and allergens. Wash your drapes, curtains, bed sheet or upholstery routinely or when it is dirty. Replaced worn out filters in the air cleaner, furnace or HVAC system in time. Keep windows shut when outdoor air quality is bad. Finally, avoid having pet indoor and never smoke inside the house.
What Is The Best Air Purifier For Allergy Sufferers?
Here are our handpicked best air purifier for allergies in different sizes.
IQAir HealthPro
Airmega 300
Coway AP-1512HH
Honeywell HPA300
Rabbit Air MinusA2
To see the full list and spec sheet on the above models, head over to our best air purifier for asthma and allergy post.
Unlike certain things in life that are only beneficial to one, an air purifier does help with allergy reduction. This includes you, your loved one, and even your furry friend that is staying inside. That said, if you smoke, have asthma or are hypersensitive to allergens, it will do you a whole lot good. Children and elderly with weaker immune system would also be the bigger beneficiary.