Believe it or not, this is the two common questions that we received regularly (almost daily) on our email. It might be a different scenario, location, or condition, the questions remain the same. Here at airfuji, we always say YES to an air cleaner as we are on a believer side (this is an air purifier site after all). Still, there are times you might need to step back and think twice if a purifier would make any differences at all. Don't just take it from me, I have stats and facts to back it up.
Long answer
Let's start with the most common statistics. Environmental Protection Agency (EPA) said indoor air quality can be up to 5 times worse than outdoor air pollution. According to the WHO 2002 report, indoor pollution is responsible for 2.7% of global diseases. In summer and fall, pollen counts are estimated 8 times more than other season. This significantly increases the pollen in-flow rate into our home. Millions of people suffer from allergy symptoms triggered by indoor allergens. In 2017, 3,564 people died from asthma that is preventable with proper treatment and care (aafa).
Our in-house study shows air purifier will reduce 99% of surrounding contaminants within 48 hours of non-stop purifying*. However, less than 50% of the users would leave the air purifier on 24x7. Worst, ess than 10% of the users would replace their filter on time or when the filter is exhausted. 1 out of 10 purchasers think their air purifier did NOT improve their indoor air quality.
So what do all the numbers tell you? Indoor air quality threat is real and air purifier may not come to fruition.
* Urban area, max fan speed. Model dependent.
Do Air Purifiers Work?
YES, no question about it. An air purifier will capture airborne particles and smokes in a designated area. With fewer contaminants in the air, it will reduce asthma, sneezing, and other allergic reactions. Note the keyword is AIRBORNE as anything from dust, hair, to pet dander that falls to the ground will be Scot free. There are few types of air purifier in the market such as PCO cleaner, UVGI, and ionizer. Ignore all those and focus on HEPA air purifier instead. It is the most common type that captures airborne particles onto its filter. You probably read this a thousand times, a true HEPA filter can capture 99.97% of the irritants as small as 0.3 microns.
So before we get to the juicy part, we need to make sure you are on the same page. You must BELIEVE in air purifier magic before anything else.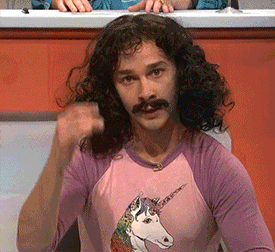 Do I Need an Air Purifier?
If you have extra cash to spare and wants clean air, why not? Invest in a HEPA air purifier if you are staying in an industrial area with bad AQI. Consider if you are a smoker, pet owners or allergic to pretty much anything that floats. It will remove allergens like pollen, mold, and germs from causing any harm to our body. Same goes with tobacco smoke, chemical fume, and odors. If you are a smoker or someone in your group smoke, get it to suck in all the filthy chemicals stat. That being said, if you are not suffering from any allergies or not staying in a polluted area, I'll say skip it (for now).
There is no harm having a GENUINE air cleaner that the sole purpose is to provide clean air. Some argue that an air purifier will burn a hole in one's pocket on filter change and electricity bill. It's true on the first part as filter replacement will cost you even more than the machine in few years time. As for the electricity bill, most modern air purifiers are Energy Star rated that runs at the rate of a light bulb. Newer models are also intelligent enough to disable the motor fan when not in used to save energy.
| | Winix 5500-2 | Coway Mighty | PureZone 3-in-1 | Levoit LV-PUR131 |
| --- | --- | --- | --- | --- |
| RSP | $249 | $222 | $139 | $159 |
| Filter cost | $130 | $47 | $40 | $40 |
| Filter cost in 3 years | $390 | $141 | $120 | $120 |
| Filtration | 4-stage | 4-stage | 4-stage | 3-stage |
| Coverage | 360 sq. ft. (33 m2) | 326 sq. ft. (30 m2) | 200 sq. ft. (19 m2) | 322 sq. ft. (30 m2) |
| Energy Star rated | | | | |
| Auto/ Eco mode | | | | |
Is Air Purifier Worth It?
YES but only if you could afford and maintain one. Invest in a HEPA air purifier if you are staying in an industrial area with bad AQI. Consider if you are a smoker, pet owners or allergic to pretty much anything that floats.
Most people overlooked or make a mistake when choosing an air purifier. One should not assume an expensive air purifier is worth much more than a moderately priced model. There is no point placing a full-fledged model with super wide coverage on a tiny room. A smaller, cheaper, and more energy efficient air cleaner would also do the trick. To give you a clearer perspective, a RSP $249 Winix 5500-2 would not be too far off than a $749 Airmega 400 for bedroom use. Both come with autonomous purifying, Sleep mode, AQ indicator, and HEPA/ carbon filter.
Rather than going straight to an air cleaner, there are preventive measures that would improve indoor air quality without spending a dime. You could:
Start "fresh" and move out! Is not worth trading convenience over health in order to stay in a highly polluted area.
Vacuum regularly to reduce the number of dust and allergens at home.
Stop smoking indoor or better yet, quit smoking.
Improved room ventilation by opening more windows and doors.
Do the opposite by keeping everything shut during pollen season or hazy day.
Use range hood or exhaust fan to clear out cooking smell.
Speaking of smoke, any scented candles, fragrances or fireplace is a no go.
Chemical products usage like detergent, bleach, pesticide should be at kept at a minimal level.
Mold problem? Use dehumidifier to reduce humidity level in a room.
One more thing, an air purifier is not a substitute for your housekeeping work. Think more like a side-kick that trap disturbed particles from flowing back into your lungs. You will still need to vacuum/ mop thoroughly to get rid of ground dust and dirt. Keep the purifying machine running in the background will also help reduces your cleaning frequency. Otherwise, an air purifier will only play a smaller role that most would not appreciate its work.